I was reminiscing and thinking about favorite wedding dresses of the past, and I always go back to the same one that i would still choose if i were to get married today ( i know right, i am a loser, lol) My choice is a beautiful Angel Sanchez gown worn by Sandra Bullock on her wedding to douchebag Jesse James, I love that gown! And then I got to thinking about my favorite recent wedding dress and Chelsea Clinton's came to mind, what a gorgeous Vera Wang creation, wow! I went on her website, ummm....ya...all the models look like 13 yr olds with eating disorders, how sad! Couldn't they have women at least model the dresses...Chelsea's dress cost a reported $25,000+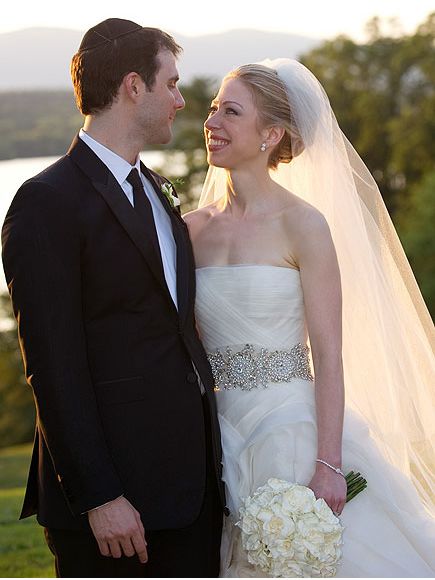 They really look in love, I hope it lasts.....
Awe they are a really cute couple i must say!!!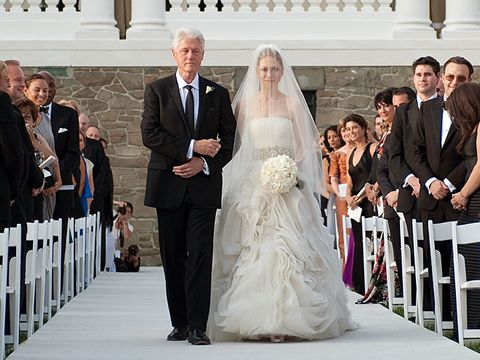 Cute, but is it just me or did Clinton get REALLY old! He isn't looking well either....